Blogging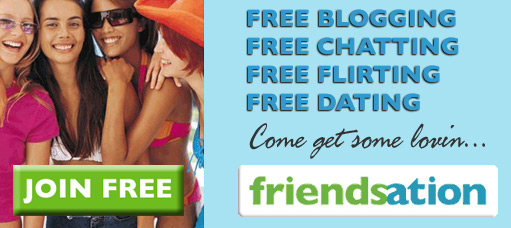 Free Blogging
Become a friend with benefits instantly!
Join the party at Friendsation where it's free to chat, blog, rate photos and flirt!
Why Join Friendsation?
» Create a Custom Profile
» Upload Pictures
» Send Mail and IM's
» Write Blogs & Comments
» Post Free Blogs!
» It's FREE!

We are open 24/7. The party is at Friendsation, stop by and say hi.